Influencer Marketing Associate 🍒
Have you been longing for a job at a fast-paced, dynamic startup that's disrupting an entire industry? Then the search may be over. Join us!
There is something magical happening at Estrid. And it's happening because of the hard work, passion, and creativity that each member of our team brings to the table daily. We like to think that we are more than a razor brand - we're a dedicated group of people on a humble mission to create the empathetic brands of the future.
Hey you,
Since you're reading this you're probably thinking we might be a match made in heaven (yay!) and wondering a bit more what it would be like to work together. Let us tell you a bit more about us and our open position! 

The long story short:
Estrid is on a full-time mission to create the brands of the future with the customer and experience in focus. We are innovative and currently one of the fastest-growing startups in Europe. We like to break today's standards, do things in a personal way, and always deliver more than what's expected of us - and now we are looking for an innovative Influencer Marketing Associate who does the same.

Your purpose & impact:
By combining a deep understanding of influencer marketing, brands, strategy, and strong practical knowledge, you will be part of the Influencer Marketing team and work to ensure that our goals and targets are constantly over-achieved and that we are on the right track to develop one of the world's most impactful community-driven organizations, ever. 
You will be responsible for finding the most interesting influencers and profiles for Estrid to collaborate with. You will use your communications skills and your passion to drive sales to build the brands of the future and disrupt a whole industry together with us and make sure our community of influencers gets the best possible experience of Estrid.

Some of the things you'll do:
Handle a monthly budget and daily reach out to, negotiate and set up new collaborations 
Work in a data-driven way to drive efficient performance that is tracked and reported weekly & monthly vs. targets
Analyze performance of collaborations based on certain KPIs, and work continuously to apply insights and learnings on your upcoming collaborations
Be the natural and important link between Estrid and our community of  influencers & agencies 
Stay ahead of the rapidly evolving influencer landscape to ensure gains and high engagement 
Communicate throughout various digital channels (mainly e-mail)
Answer questions and work proactively to solve daily problems related to our collaborations, products, influencer orders etc.
Administrative tasks related to Influencer Marketing, such as creating briefs, gather stats and send orders


What about you?

We are looking for someone with an analytical mindset, a passion for communication and who loves to be creative. We also believe that you are fast on the keyboard, love to solve problems and, like us, are service-minded and like to spread joy. 

Your skills and experiences:
Approx. 2 years of experience in social media marketing or similar responsibilities
Fluent in English
Highly ambitious and driven and likes to take initiative
Qualitative and quantitative analytical skills and the ability to report on KPIs
Someone that gets things done quickly and appreciates the importance of speed
Passionate about your job and enjoy a fast-paced, dynamic working environment
Great organizational and communication skills
Good understanding of the influencer marketing and social media landscape
A team player, enthusiastic about team culture and energy generous
A natural problem solver, constantly removing obstacles and simplifying things, with an understanding of technical connections and how different digital systems are connected
Used to working in Excel/Google Sheets

Culture we believe you thrive in:
At Estrid, the output of every person matters. Some leadership principles we value are; customer focus, collaboration, speed, curiosity, respect, and ownership.   

What you'll get:
At Estrid, you will play a huge role in taking us to the next level, and your hard work and dedication will have a real and oftentimes immediate impact. You'll be getting in on the ground floor of a fast-growing startup, with the opportunity to grow and develop with us as we continue on this exciting journey. Our team consists of a dedicated group of individuals, all committed to pushing the boundaries of what can be achieved, and we would hope that you are too. The position is based at our office in Stockholm City. 

Office & Colleagues:
We're a driven, and ambitious team with a personal and colourful office space in central Stockholm. We have lots of great-to-have work-related stuff but also snacks, neon signs, comfy couches, and big terraces, we think you'll like it! We're now around 70 full-time employees, which of whom 1/ 5 have international backgrounds so our corporate language is English. 
Does this sound like a role made for you? We're looking forward to hearing from you!✨
/ Stay kind,
Estrid
💜 


About us
Estrid is a community of dedicated creators and doers who are, perhaps without always realizing it, changing an entire industry. We're rooting for movements and cultural shifts we believe in, and we're here to help lead the way. We are a brand and company that's not afraid to do things differently but in fact, celebrates differences in all shapes and forms. We need people who can fill those shoes.
Are you ready to move mountains? Good, because so are we.

Join us!
Estrid is an equal opportunity employer. We are committed to building a diverse and inclusive workplace, and you are welcome at Estrid for who you are. We believe that the more perspectives we have represented at our office, the more we will all thrive, grow, and bring value to the world. Our community is for everyone, and the same is true for our workplace.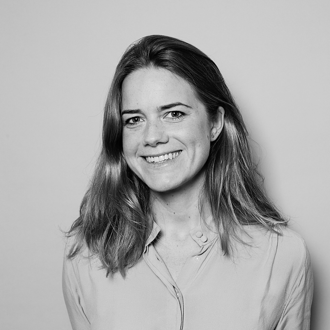 About Estrid
Estrid is a Scandinavian razor brand on a 24/7 mission to build the most daring and inclusive brands in the world 💜

Be the first to get career updates on LinkedIn ...or visit our Instagram @heyestrid for a mood boost ✨ estrid.com & itsapril.com
Influencer Marketing Associate 🍒
Have you been longing for a job at a fast-paced, dynamic startup that's disrupting an entire industry? Then the search may be over. Join us!
Loading application form
Already working at Estrid ?
Let's recruit together and find your next colleague.