Performance Marketing Specialist (SEM & PPC) ✨
Have you been longing for a job at a fast-paced, dynamic startup that's disrupting an entire industry? Then the search may be over. Join us!
Dear potential future colleague,
Since you're reading this you're probably thinking we might be a match made in heaven (yay!) and wondering a bit more what it would be like to work together. Let us tell you a bit more about us and our open position! 
The Estrid rundown:
We won't lie - this is not your average company. We are a group of dreamers and doers, on a mission to create the world's greatest consumer brand(s) and company. In these past 3 years, we have done more than most thought possible and have established ourselves as an outlier consumer case. But to be honest, we see this as only the beginning - and we would like you to join us in building the rest.
Your purpose & impact:
Estrid is looking for an analytical, curious, growth-focused performance marketer with a background within SEM and PPC to join our team. We believe that you are a data-driven specialist who feels excited by the challenge of improving and expanding our marketing strategy and helping us succeed in both existing and new markets.
Your main focus will be on Paid Search but we believe that you are interested in, and have an understanding of, other performance marketing channels as well, ensuring sustainable, global growth by creating synergy between channels and activities to deliver the best total results possible.
You will be part of the Performance team and work closely with Creative and E-com teams, to build strong brand awareness, efficient campaigns, and create unique experiences throughout every touchpoint of the customer journey.
Some of the things you'll do:
Set up, manage and optimize Paid Search campaigns, keep the brand at the forefront of what's innovative, constantly testing and learning

Support in the planning, buying and optimization of Estrids other acquisition and retention channels (Facebook, Instagram, other social channels, display ads and more)

Partner closely with Content Manager on SEO so that SEM/SEO work hand in hand

Identify improvement opportunities and develop structured marketing tests across our end-to-end customer funnel, from acquisition to lifecycle retention, and analyze results for actionable insights

Plan dashboards for measuring and sharing results on business-critical KPIs related to growth

Work closely with data and analytics to understand the Estrid customer journey and leverage insights to unlock new growth and retention opportunities.
Skills and experiences important for this role:

1+ years of experience working with Paid Search and Google Ads either from an agency or a high-growth startup

A deep understanding of Google Analytics, bid management and attribution

A highly quantitative, analytical mindset and a technical doer with the ability to process and understand large data sets

Ability to work both independently and collaboratively across teams

Organized, detail-oriented, and can prioritize between multiple projects

Strong writing, communications, and time management skills

A motivated, creative team-player with an entrepreneurial spirit, and a growth-mindset

Experience from a fast scaling environment and leading a team is a plus

Experience from paid social media marketing, display advertising, affiliate marketing or other direct-response channels is a plus

Multilingual is a plus 
To thrive in this role we believe you have the ability to understand both the art and science of digital marketing. You are capable of delivering on a set of successful channel strategies to optimize performance over time, toward a clear set of KPIs. We would love for you to have a global mindset and that you're thrilled by the thought of joining a start-up at an early stage.
You will get:
You will play an important role in taking Estrid to the next level, so you should desire to go above and beyond to produce the best results. In turn, you will be joining an incredible company and team at an early stage where everything you do will have a huge impact. For the right person, there are great opportunities to develop your role and grow together with Estrid. The position is based at our office in Stockholm City.
Does this sound like a role made for you? We look forward to hearing from you! ✨
x / Stay kind,
Estrid
💜
Office & Colleagues: 
We're a driven, and ambitious team with a personal and colourful office space in central Stockholm. We have lots of great-to-have work-related stuff but also snacks, neon signs, comfy couches, and big terraces, we think you'll like it! We're now around 70 full-time employees, which of whom ⅕ have international backgrounds so our corporate language is English.

About us:
Estrid is a community of dedicated creators and doers who are, perhaps without always realizing it, changing an entire industry. We're rooting for movements and cultural shifts we believe in, and we're here to help lead the way. We are a brand and company that's not afraid to do things differently but in fact, celebrates differences in all shapes and forms. We need people who can fill those shoes.
Are you ready to move mountains? Good, because so are we.
Join us!
Estrid is an equal opportunity employer. We are committed to building a diverse and inclusive workplace, and you are welcome at Estrid for who you are. We believe that the more perspectives we have represented at our office, the more we will all thrive, grow, and bring value to the world. Our community is for everyone, and the same is true for our workplace.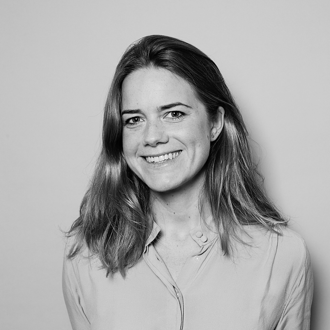 About Estrid
Estrid is a Scandinavian razor brand on a 24/7 mission to build the most daring and inclusive brands in the world 💜

Be the first to get career updates on LinkedIn ...or visit our Instagram @heyestrid for a mood boost ✨ estrid.com & itsapril.com
Performance Marketing Specialist (SEM & PPC) ✨
Have you been longing for a job at a fast-paced, dynamic startup that's disrupting an entire industry? Then the search may be over. Join us!
Loading application form
Already working at Estrid ?
Let's recruit together and find your next colleague.