PR & Partnership Manager - New Brand
IF YOU ARE LOOKING FOR A STARTUP WITH SUPER POWERS, SET OUT TO CHALLENGE THE WELLNESS INDUSTRY WITH A NEW BRAND, LET US KNOW.
IF YOU ARE LOOKING FOR A STARTUP WITH SUPER POWERS, SET OUT TO CHALLENGE THE WELLNESS INDUSTRY WITH A NEW BRAND, LET US KNOW. 
We started out as Estrid. A colorful razor brand challenging unrealistic ideals and outdated norms. Since then, we have grown into something more - something bigger. We have grown into a studio for innovation, aspiration and big dreams and we come together in our mission to empower humans by adding magic to everyday life.
In just a few months time, we will be launching a new brand with a new category of products that is set out to challenge the wellness and beauty industry, and we are currently looking for the team to help us do it! 
Your purpose & impact:
As PR & Partnership Manager, you'll play a central role in launching the new brand and finding market fit. In close collaboration with the team you'll be responsible for developing a world-class brand that drives organic visibility and positions us as a trustworthy player within the future of wellness. By building trusted relationships with relevant journalists, KOLs and other brands you'll be responsible for increasing our visibility in earned media. 
Together with the team you'll make sure that we continuously push boundaries, reach new levels of creativity and challenge the status quo within the wellness/beauty and the communications industry. 
You will be responsible for:
Setting the strategy and implementing best in class PR work, both proactive and reactive - including managing the relationships with our external PR agencies.
Developing positive relationships with journalists, media outlets, key opinion leaders and potential partner brands to build our position as a challenger brand and thought leader - including handling of inbound media and partnership enquiries. 
Writing press releases and pitching ideas to relevant media and journalists - making sure media lists are relevant and up to date.   
Managing our relationships with advocates and organisations with whom we collaborate on particular campaigns or initiatives. 
Staying up to date on the wellness/beauty and the communications industry to generate new ideas to win the attention of our target group. 
Setting quarterly objectives and key results together with the team that help to advance overreaching company goals, ensuring clarity and delegation
To thrive in this role, we think that you:
Have at least 3+ years of experience from a similar role within PR and/ or Partnership Management.
Have demonstrated experience from implementing successful media coverages that increase brand awareness and build brand preference. 
Have a solid understanding of the Gen Z customer.
Are excellent with written words that persuade, entertain and inform and are highly proficient in spoken and written English. 
We think it's meriting if you:
Have an understanding of the UK media and cultural landscape
Have experience from working with wellness/beauty and on sustainability topics 
Have experience from working on the agency side. 
Environment you thrive in: 
At Estrid, the output of every person matters. Some leadership principles we value are; customer focus, collaboration, speed, curiosity, respect, and ownership.  
We are passionate about adding customer value and we believe that no idea is too small to share. We thrive in change and we encourage a creative atmosphere where people are free to create, but also free to try new things and fail, learn and develop.  
What you'll get:
You will play a critical role in launching this brand and finding market fit, so you should desire to go above and beyond in your work. In turn, you will be joining an incredible company and team at a very early stage where everything you do will have a considerable impact. For the right person, there are great opportunities to develop and grow together with us. The position is based at our office in Stockholm City and reports to the Growth Director of the new brand.  🚀
Does this sound like a role made for you? We're looking forward to hearing from you!✨
x  / Stay kind,
Estrid
💜 
Office & Colleagues:
We are a driven and ambitious team with a personal and colourful office space in central Stockholm. We have lots of great-to-have work-related stuff but also snacks, neon signs, comfy couches, and large terraces. We think you will like it! We're now around 70 full-time employees, of whom ⅕ have international backgrounds, so our corporate language is English. 
Join us!
Estrid is an equal opportunity employer. Our community is for everyone, and the same is true for our workplace. We are committed to building a diverse and inclusive workplace, and you are welcome at Estrid for who you are. We believe that the more perspectives we have represented at our office, the more we will all thrive, grow, and bring value to the world.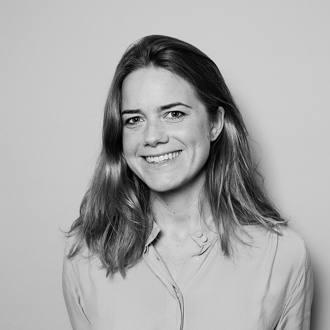 Related jobs
About Estrid
Estrid is a Scandinavian razor brand on a 24/7 mission to build the most daring and inclusive brands in the world 💜

Be the first to get career updates on LinkedIn ...or visit our Instagram @heyestrid for a mood boost ✨
Already working at Estrid ?
Let's recruit together and find your next colleague.