Head of Supply Chain 📦
If you are looking to be part of building the brands of the future, have incredible colleagues, and disrupt an entire industry, please let us know!
There is something magical happening at Estrid. And it's happening because of the hard work, passion, and creativity that each member of our team brings to the table daily. We like to think that we are more than a razor brand - we're a dedicated group of people on a humble mission to create the empathetic brands of the future. 

Even if we are proud of the work we have done this far, there is so much more to do. So much more, and we want it to do it better, bolder and in even more unexpected ways. To do that we need the best people. People who are passionate, ambitious, smart and kind. People who want to be part of something different that have staying power. People who are tired of being stuck in internal processes, who value strategic speed and personal growth. Who come from different backgrounds, with different approaches, and who aren't afraid to dream big. We would be tremendously excited if you were one of those people who joined us early on this journey!
The role
Estrid is looking for a high-performing leader to fill a true key position to drive Estrid's  growth at record speed, with a supply chain that provides a high service level, making sure our products reach customers seamlessly in a cost efficient manner and optimize inventory levels.
As our Head of Supply Chain, you will actively manage and drive improvements in all aspects of the end to end supply chain to enable rapid growth of the Estrid community and customer base, in a manner that improves the company's key financial metrics. You will control, manage and improve our overall working capital position, define and implement processes and technology across the supply chain that result in improvements in the overall performance.
We want you to create a data-driven, strategic, world-class Supply-Chain department that constantly learns, tests, iterates and improves.
Your main responsibilities 
Overall responsible for end to end supply chain
End to end supply chain process & system owner
Overall responsible for optimizing demand/supply
Lead the supply chain team (today three team members) and collaboration with other departments and external partners
Identify and drive strategic and operational improvements
We think you are
As a person you set extremely high standards for self and team. You provide strong leadership and encourage input from the team in the decision-making process and possess good team-building skills, you are a great coach and thrive from developing others. You are extremely data-driven with the ability to maintain a holistic view but also dig into the details and  love networking, communication and negotiation. To be business minded and comfortable driving for consistent growth and margin improvements comes natural to you. 
We think you have
5+ years supply chain management experience 
Core competence and deep technical experience in global logistics, 3PL management, and leading supply chain improvements in a fast scaling business
Demonstrated experience of supply chain optimisation
A good understanding of the complexity of working with a broad, multi-product, multi category portfolio and fulfilment within an omni-channel sale environment.
Experience working in a fast-moving brand/ecommerce environment and comfortable with the pace of these organisations
Experience with ERP systems, preferably Microsoft Business Central
We would also love it if you have
Experience in an ecommerce setting 
Previously work with both B2B and B2C distribution channels
Experience launching new products and markets  
You will get
You will play an extremely important role in taking Estrid to the next level, so you should desire to go above and beyond in your work.  In turn, you will be joining an incredible company and team at a very early stage where everything you do will have a huge impact. For the right person, there are great opportunities to develop  and grow together with Estrid. The position is based at our office in Stockholm City and reports to our COO.
Does this sound like a role made for you? We're looking forward to hearing from you!✨
About us
Estrid is a community of dedicated creators and doers who are, perhaps without always realizing it, changing an entire industry. We're rooting for movements and cultural shifts we believe in, and we're here to help lead the way. We are a brand and company that's not afraid to do things differently but in fact, celebrates differences in all shapes and forms. We need people who can fill those shoes.
Are you ready to move mountains? Good, because so are we.
Estrid is an equal opportunity employer. All qualified applicants will receive consideration for employment without regard to race, color, religion, gender, gender identity or expression, sexual orientation, national origin, genetics, disability, or age.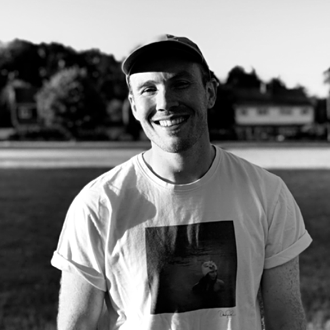 Contact
William
Head of Supply Chain
Related jobs
About Estrid
Estrid is a Scandinavian razor brand on a 24/7 mission to build the most daring and inclusive brands in the world 💜

Be the first to get career updates on LinkedIn ...or visit our Instagram @heyestrid for a mood boost ✨
Already working at Estrid ?
Let's recruit together and find your next colleague.